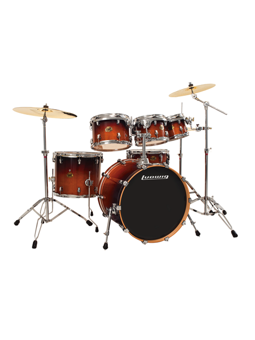 LCB622PX Element Lacquer Fusion Deep Brown
Ludwig
Currently not available.
Element fusion Lacquer: 6-ply shell. The stunning nature of the high-gloss finish over Marbled Birch wood is accentuated by new Classic Keystone lugs.
Ludwig Element Lacquer kits come as a 6 peice shell set, Packed with all the pro features such as, Vibra band mounts on all the toms, fade lacquer finishes over the beautiful marble birch shell.

Kit Sizes are = 22"x18" Bass, 7"x8" Tom, 8x10 Tom, 9x12 Tom, 16"x16" Floor Tom 14"x5.5"
View full description
Need more info about this product? Please