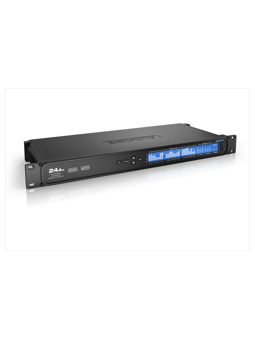 24Ai
Motu
Currently not available.
The Motu 24Ai is a sound card with 24 analog inputs USB 2.0 and as also a Lan connection to be connected with the switch AVB for MOTU compatible with boards to get up to 256 I/O.
The quality of the Motu 24AI is the same as: 1248, 8M and 16A, and has a 32-bit DSP effects, routing matrix and splitting, stand-alone control Wi-Fi, and network standards AVB latency network under the millisecond.
View full description
Need more info about this product? Please