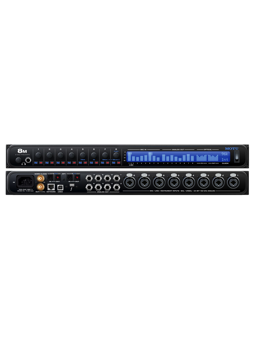 8M
Motu
Currently not available.
The Motu 8M is a sound card with Thunderbolt port and USB 2.0 (also compatible with USB 3.0), and is part of the new series of Motu meant to be the top of the range and you can connect another interface directly through cable network and for more Motu sound cards you can use the AVB Switch up to a distance of 100m, allowing the users to get all in and out that they need.
The Motu 8M has 50 channels (24 in and 26 out) and has a very powerful DSP processor that allows you to work on the mix of effects including analog models of EQ, compressors and classic vintage reverb.
View full description
Need more info about this product? Please