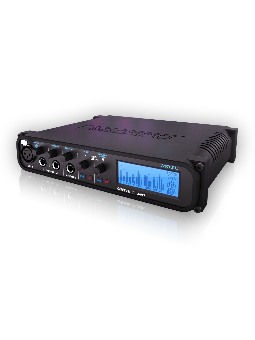 Ultralite AVB
Motu
In stock.
The Motu Ultralite AVB is a sound card with 18 inputs and 18 outputs with Mix and DSP and audio networking connection AVB.
Connections are 2 guitar, 8 channels of ADAT optical (switchable stereo TOSLink), 6 x 8 I / O balanced analog jack and MIDI IN / OUT.
The analog outputs reach a dynamic range of 117dB and the DSP processor allows using EQ, compression and various effects.
The mixer has 48 channels management software and includes recording software AudioDesk.
View full description
Need more info about this product? Please