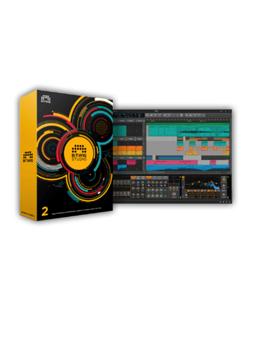 Bitwig 2
Bitwig
In stock.
The Bitwig DAW program is a last generation created by ex-developers of Ableton.
The Bitwig has a very powerful audio engine with full support for multi-processor, the ability to open plug-in 32 and 64 bit support up to 3 displays, time stretching with proprietary algorithm, advanced editing, audio notes, and expression including the micro-pitch control and much more ..
The Bitwig includes more than 50 tools and dynamics plug-in.
The Bitwig as 3000 sounds and presets for a total of 3Gb library.
Compatible with Mac OSX 10.7 and later in Windows 7/8.
View full description
Need more info about this product? Please