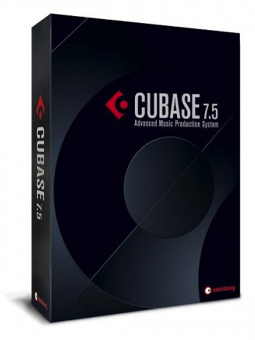 Cubase Pro 8 Educational
Steinberg
Currently not available.
The Cubase Pro 8 is the latest version of one of the most used programs in the world for musical productions.
Compared to earlier versions has been improved sound quality and increased the libraries for composing, recording, editing and mixing.
One of the strengths of Cubase is that is a program suitable for all tipe of music from Rock to DJ music.
The Cubase Pro 8 has the following features: Engine audio Steinberg 32-bit floating-point up to 192 kHz, 5.1 surround sound, flexible routing and full automatic compensation for the delay, unlimited audio tracks, MIDI instruments, 8 instruments with over 3000 sounds, including which HALion Sonic SE workstation 2, Padshop granular synth, Retrologue virtual analog synth, LoopMash 2 and Groove Agent SE 4 drum machines, effects processors, 73 high-end audio and 18 MIDI VST including Quadrafuzz v2, VST Amp Rack and VST Bass Amp suite for guitar and bass, and much more.

Education version: dedicated to teachers, educators, university students, public and private music schools and institutes SAE.
View full description
Need more info about this product? Please