This product is part of the 50+ promotion
Add it to the cart along with other products that are part of the promotion (or have the shipping included) and your order will be shipped for free!
Adding a product outside of the promotion (or without the shipping included) will result in the addition of standard shipping charges (20€).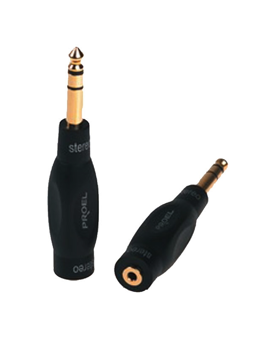 DHPA165 Adattatore ABS
Proel
In stock.
ABS adapter 1 x mini jack 3,5mm female stereo - 1 x jack 6,3mm male stereo.
View full description
Need more info about this product? Please