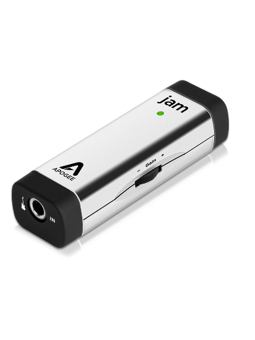 Jam 96K
Apogee
In stock.
The Apogee Jam 96K is a sound card for guitar or bass for Ipad, Iphone and Mac to 96 kHz.
The quality of Apogee products do not need explanations and Apogee Jam converters are of Class A.
The connection is plug and play and is powered by the device, it has a multi-color LED to see the level of input and a knob to control the gain.
The Apogee Jam 96K works with Garage Band, Logic, and all Core Audio applications compatible.
View full description
Need more info about this product? Please