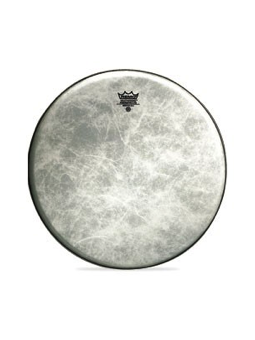 P3-1518-FD; Powerstroke 3 Fiberskyn Diplomat 18" Bass
Remo
In stock.
REMO P3-1518-FD; Powerstroke 3 Fiberskyn Diplomat 18" bass drumhead;
Warm tones due to a poly-spun fiber single layer of 7.5 mil Mylar film;
They're known for their warm full tones, resonance, and sustain.
The Fiberskyn 3 Diplomat surface is excellent for sticks, mallets and brushes.
They are best known as the industry standard for Jazz and Orchestral applications.
Thin underlay at the outer edge of the head to subtly dampen high frequency overtones creating subtle mid and low end for snares, tom-toms and bass drums.
View full description
Need more info about this product? Please