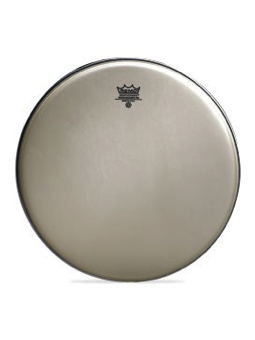 RE-1024-SS - Emperor Renaissance 24" Bass
Remo
In stock.
REMO RE-1024-SS - Emperor Renaissance 24" Bass;
Renaissance Emperor heads are warmer than Clear Emperors.
They're made with two free-floating textured plies of 7 mil Mylar film, which gives consistent open warm resonant tones.
Renaissance's textured surface is excellent for sticks, brushes and mallets and provides a wider yet more balanced spectrum of sound for snares, tom-toms and bass.
View full description
Need more info about this product? Please