This product is part of the 50+ promotion
Add it to the cart along with other products that are part of the promotion (or have the shipping included) and your order will be shipped for free!
Adding a product outside of the promotion (or without the shipping included) will result in the addition of standard shipping charges (20€).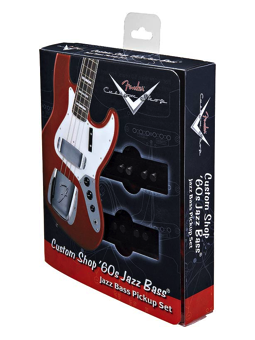 Custom 60s Jazz Bass
Fender
Currently not available.
Custom '60s Jazz Bass® pickups are patterned after vintage pickups but are overwound for more punch, midrange, bass, and output. Uses Alnico 5 magnets and Formvar magnet wire. Sold in pairs only and includes all mounting hardware.
View full description
Need more info about this product? Please