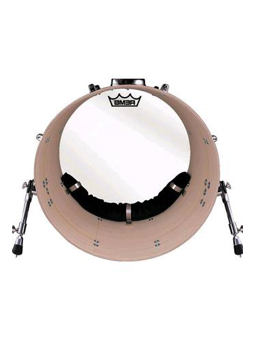 HK-MUFF-22 Bass Drum Muffling System
Remo
In stock.
REMO HK-MUFF-22 Bass Drum Muffling System
Developed in conjunction with Dave Weckl the Adjustable Bass Drum Muffling System offers various size muffles and a flexible holding system to partially muffle bass drums without interfering with tuning or the full vibration of the drumhead.
Bass Muffle Strip, Black, For 22" Diameter Drum;
1 Piece Pack.
View full description
Need more info about this product? Please