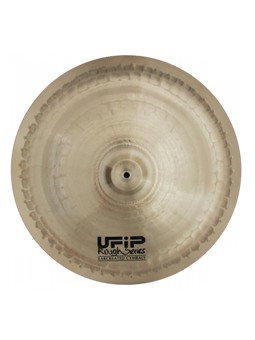 16" Rough China
Ufip
In stock.
Main Features

Alloy - Cast Bronze B20.

Production - Cast using the "Rotocasting"® Procedure, deep hand hammering using five different punches, finished using final handcrafted turning system.

Level - Professional.

Applications - Studio, Rock, Hard Rock, Fusion.

Sound - Powerful, penetrating and controlled with frequencies concentrated on the mid range of the sound spectrum.
View full description
Need more info about this product? Please