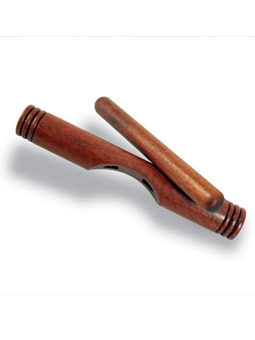 LP212R - African Clave
Lp
Currently not available.
LP, African Clave, Has the lowest tone and a hollow, cut-away clave that is held and struck.
LP African Clave LP212R follows African tradition with a larger clave (12" L x 1 3/4 " W) and smaller stricker (10" L x 1" W). Cut-away sound chanber in large clave features a hollowed center for broader, more open tones. Though larger in size than the LP Standard Clave, it features the same kiln dried exotic hardwood and produces deep, rich tones with projection.
View full description
Need more info about this product? Please