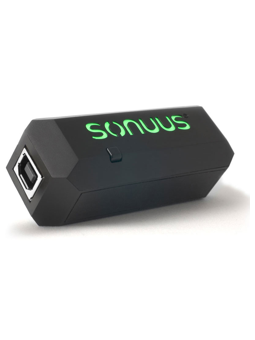 I2M
Sonuus
Currently not available.
Continuing from the appeal of the G2M™ and B2M™, the i2M musicport™ combines the features of both these units (to support both guitar and bass) with an optimised USB interface for even faster MIDI performance. Featuring extended MIDI features and configurability to satisfy the most demanding users, and a high-impedance audio interface that won't suck the tone from your instrument, the i2M musicport™ is the new way to connect your musical instruments to your computer.

Designed particularly for guitar and bass, it works with most musical instruments including wind instruments and the human voice. Now you can record great-sounding tracks and play synthesizers and samplers how you have always wanted to: by using your favourite instrument.
View full description
Need more info about this product? Please