This product is part of the 50+ promotion
Add it to the cart along with other products that are part of the promotion (or have the shipping included) and your order will be shipped for free!
Adding a product outside of the promotion (or without the shipping included) will result in the addition of standard shipping charges (20€).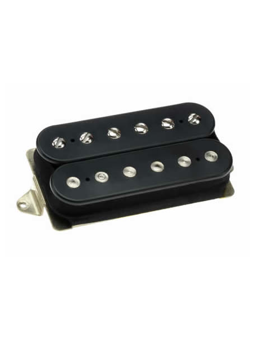 Dp163 Bluesbucker
Dimarzio
Currently not available.
And now for something completely different: the Bluesbucker® looks like a standard humbucker, but sounds like a P90 and cancels 60-cycle hum as effectively as the average humbucker. This means any guitar with standard size humbuckers can now have the sound of P90s without altering the guitar in any way and without noise. Patented Virtual Vintage® and Airbucker™ technology let the Bluesbucker® "see" a narrow string window like a true single-coil, making it extremely sensitive to playing dynamics. When a pair of these pickups are on together, they achieve the open, slightly hollow sound that two single-coils produce. Splitting the pickup produces a sound similar to that of a Strat® pickup, with very little drop in output.
View full description
Need more info about this product? Please