This product is part of the 50+ promotion
Add it to the cart along with other products that are part of the promotion (or have the shipping included) and your order will be shipped for free!
Adding a product outside of the promotion (or without the shipping included) will result in the addition of standard shipping charges (20€).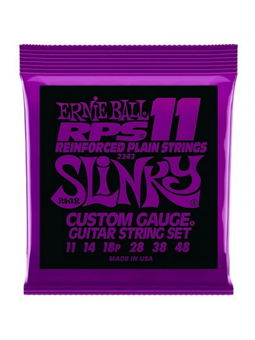 2242 Rps 11 Power Slinky
Ernie Ball
In stock.
Avvolgitura in acciaio nichelato - Corde plain RPS con rinforzo in bronzo - Scalatura .011-.014-.018p-.028-.038-.048
12set.
View full description
Need more info about this product? Please