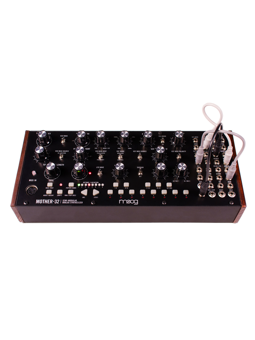 Mother 32
Moog Music
In stock.
The Moog Mother 32 is a semi modular analog module with sequencer 64 parts Low Pass & High Pass Moog Ladder Filter (20Hz-20kHz) with control voltage resonance, oscillator with sawtooth and pulse wave output.
The Moog Mother also has 5-pin MIDI input and MIDI to CV converter, Patch 32 Points and 2V controlled mixers.
Dimensions: Eurorack 60HP.
View full description
Need more info about this product? Please