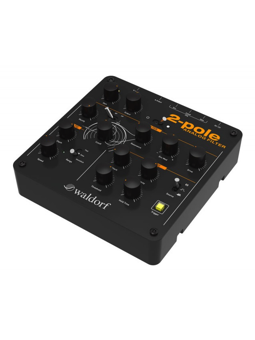 2 Pole
Waldorf
In stock.
The Waldorf 2 Pole is an analog filter to shape the sounds coming out from keyboards, guitars or DJ console.
The Waldorf 2 Pole has the ability to connect a foot controller to the CV in or use the built-in envelope follower.
The sound path is: Preamp then filter and then into overdrive.
Weight: 1.1 kg.
View full description
Need more info about this product? Please