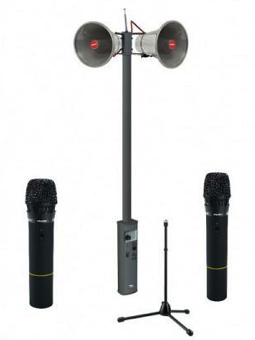 PA Prox2 Processioniere
Proel
Currently not available.
Proel Pa prox2 portable battery powered mobile amplified system, 2 Horn loudspeakers 25watt, 2 wireless microphones in 202.3 mhz Fm, you can add another 181.9 mhz radios.
Mic input, phantom power, mp3.
1 volume control, 1control mp3, 1 microphone with control highs and lows.
5, 5 kg weight.
Vhf 1 microphone Included.
View full description
Need more info about this product? Please