This product is part of the 50+ promotion
Add it to the cart along with other products that are part of the promotion (or have the shipping included) and your order will be shipped for free!
Adding a product outside of the promotion (or without the shipping included) will result in the addition of standard shipping charges (20€).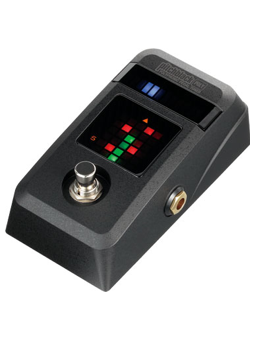 Pb 3 Pitchblack Poly
KORG
In stock.
A revolutionary advance in polyphonic tuners that will shorten your tuning time! Korg's Pitchblack Poly is the new standard in guitar and bass pedal tuners, featuring the exclusive "String Seeker." The Pitchblack series of high-performance pedal tuners bring together Korg's legendary tuner accuracy, versatility, and reliability – along with easy-to-see displays and stylish diecast aluminum bodies. Now, the remarkable Pitchblack Poly adds the convenience of polyphonic tuning to the acclaimed Pitchblack pedal tuner line-up.
View full description
Need more info about this product? Please