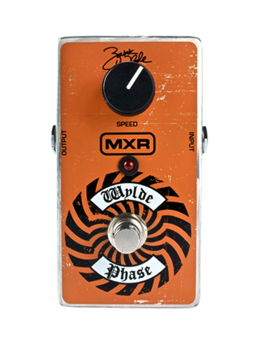 ZW90 Wylde Phase
Mxr
Currently not available.
Zakk Wylde uses the Wylde Phase to add dimension and dynamics to his legendary blazing solos and razor sharp leads.

Use the single Rate knob to adjust the Speed of the warm analog phasing, from a slow grind to a jack hammering pulse; or use it as Zakk does, at the 9 o'clock position for a slow burning sweep. Best heard on songs like "Overlord" and "Parade of the Dead."
View full description
Need more info about this product? Please