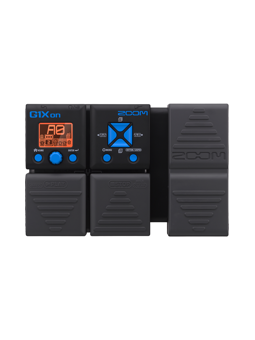 G1X ON
Zoom
In stock.
The new Zoom G1Xon is a guitar multi-effects pedal equipped with 75 effects including distortions, compressors, modulation and delay, it also has 68 drum rhythms and a built-in Looper, with a recording time of up to 30 seconds!

The powerful DSP processor enables the combination of 5 different effects simultaneously, giving you the chance to combine them in any order.

Other features of the G1Xon are the chromatic tuner and integrated expression pedal, a large LCD display, convenient features Copy and Swap to manage presets and the Auto Save function that automatically saves changes to a preset.
View full description
Need more info about this product? Please