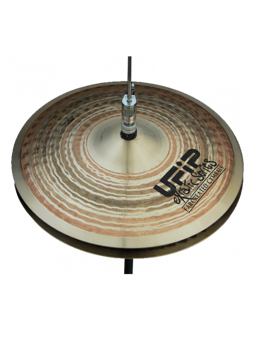 Extatic Regular Hi-aht 14"
Ufip
In stock.
Main Features

Alloy - Cast Bronze B20.

Production - Cast using the "Rotocasting"® Procedure, hand hammered using cross hammering, finished using a combination of Natural and Class processes.

Level - Professional.

Applications - Pop, Fusion, Melodic Rock, Funk.

Sound - Controlled and rich with medium sustain, attack and volume with frequencies concentrated on the mid range of the sound spectrum.
View full description
Need more info about this product? Please