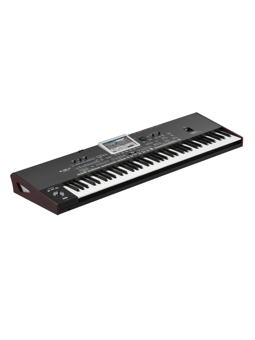 PA3X Le
KORG
Currently not available.
The Korg PA3X LE is the lower version of the top PA3X and has 76 semi-weighted keys.
The tone generation system of PA3X LE shares the same database and the same sound PCM memory of the Pa900 with a memory of 192MB.
The Korg PA3X Le has the Vocal Harmonizer TC Helicon vocal processor, Dual Mp3 Player & Recorder, the Crossfade Dual Sequencer and the video output for an external display.
The chassis is robust and has the wooden sides while the display is a 7 "touch screen.
Weight: 13.55Kg.
View full description
Need more info about this product? Please