This product is part of the 50+ promotion
Add it to the cart along with other products that are part of the promotion (or have the shipping included) and your order will be shipped for free!
Adding a product outside of the promotion (or without the shipping included) will result in the addition of standard shipping charges (20€).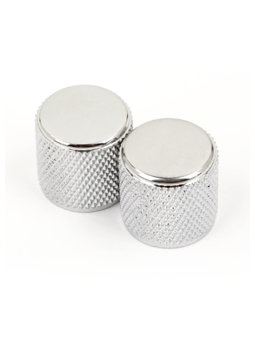 Knobs Telecaster®/Precision
Fender
Currently not available.
Need to replace a missing knob? Fender® has what you need straight from our U.S.-made instruments. Package includes two knurled flat-top knobs and mounting set screws. Designed to fit most 1/4" solid shaft potentiometers. Fits most Telecaster and Precision Bass instruments (US and Mexico) manufactured from '51-Present.
View full description
Need more info about this product? Please