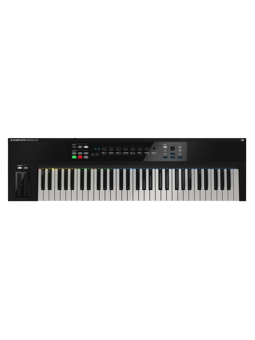 Komplete Kontrol S61
Native Instruments
Currently not available.
The NI Komplete Kontrol S61 is a Master 61 keys created to the software Komplete 9 and 10.
Practically all controls and lights are automatically mapped to the software that you're using.
The Komplete 9 or 10 have a large number of sounds (up to 17000), and the convenience to move from a plug-in to another with the keyboard always ready and set is a great help.
In the box of Komplete Kontrol there is a 25 euro voucher to be spent in the NI Online Shop.
View full description
Need more info about this product? Please