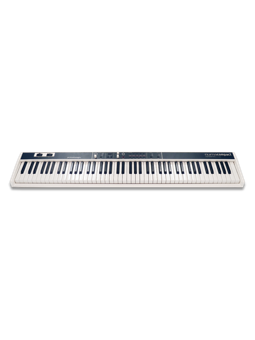 Numa Compact
Studiologic
Currently not available.
The NumaCompact is very lightweight and sturdy at the same time, so you can take it with you wherever you go. It sounds great and is very easy to use. Most of the parameters you need are directly accessible, so no need to step through complicated display menus.The NumaCompact is loaded with sounds and features that make it real fun to play.

Just switch it on and you are ready to go. Start with two natural sounding Piano sounds that are perfect for training and classical styles. Then switch on one of the three E-Piano sounds, very good for jazzy and modern music. And there's even more: high quality sounds like vintage Organ, Clavinova and Pad are only a button press away. Finally, enrich the sound with high class modulation and reverb effects.
View full description
Need more info about this product? Please