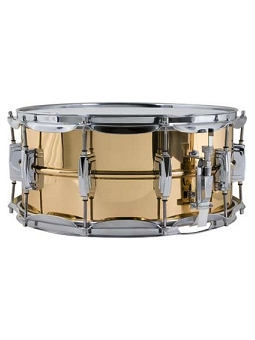 LB552 - Bronze w/Supraphonic Snares
Ludwig
In stock.
Ludwig LB552 - Bronze w/Supraphonic Snares;
A softer, darker alloy generally used for cymbal making, Bronze presents a unique blend of metal snare projection and the warmer tones of a wood drum.
- Size: 14" X 6,5";
- Shell: Bronze, Smooth;
- Lugs: Imperial Lugs (10);
- Strainer: P85 Supra-Phonic;
- Wires: L 1930;
- Hoops: Triple-flanged;
- Finish Bronze polished.
View full description
Need more info about this product? Please