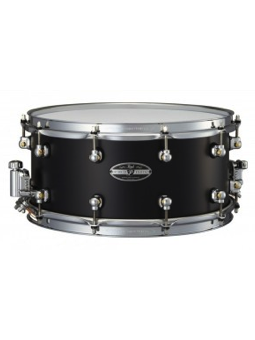 HEAL 1465 - Hybrid Exotic Cast Aluminum
Pearl
In stock.
Pearl HEAL 1465 - Hybrid Exotic Cast Aluminum;
To maintain tuning tension rods across the batter head, all Hybrid Exotic snare drums feature Pearl's new Spin-Tight Tension Rods.
The elegantly simple innovation creates a tension rod-within-a-tension rod, that allows the rod to expand and lock into place within the swivel nut.
Utilizing a special drum key, tunings can be controlled inder high-impact playing like never before.
- Size: 14"x6.5"
- Shell: VectorCast
- Hoops: SuperHoop II
- Lugs: STL-100 chrome
- Tension Rods: SPT-5047 Spin-Tight
- Strainer: SR-1000 Glide-Lock
- Snares: SN1420C
Included K-180 Drum Key.
View full description
Need more info about this product? Please