This product is part of the 50+ promotion
Add it to the cart along with other products that are part of the promotion (or have the shipping included) and your order will be shipped for free!
Adding a product outside of the promotion (or without the shipping included) will result in the addition of standard shipping charges (20€).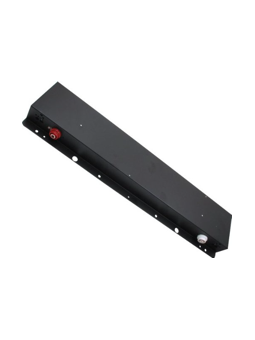 Reverb Tank 4ab3c1b
Electro Harmonix
Currently not available.
New Production Accutronics 4AB3C1B Spring Reverb Tank Long (16 3/4") 2 Spring Unit, Long Decay Input Impedance 8 Ohms, Output Impedance 2250 Ohms Mounting: Horizontal Open Side Down. Connectors: Input Insulated/Output Grounded Made In South Korea for fender,marshall ampeg.
View full description
Need more info about this product? Please