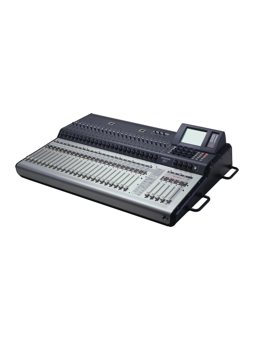 TT-24 digital consolle mixer 24 channels EX DEMO
Mackie
In stock.
fully digital 24-bit/96kHz mid-sized console which gives engineers full automation and recall of levels, EQ, effects, routing and more.
24 mic/line channels, 8 line inputs, 2 CD/Tape inputs, Talkback Mic input, L/R & C (mono) Main outputs, 12 Auxiliary sends, and 8 Group/Matrix outputs.
All 24 mic inputs all have 4-band EQ, Comp/Limiter, and Gate available within two button presses; and the 8 line inputs have the 4-band EQ as well.
View full description
Need more info about this product? Please