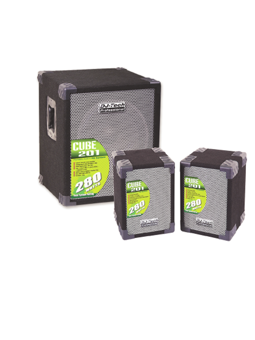 Cube 201
Dj-tech
In stock.
280 watts Portable PA System with Limited Integrated

Because size does not matter, C.U.B.E 201 will blow your ears and fit the room with deep bass and crystal sound. Just plug your iPod , or your favourite mixer and connect the satellite.

C.U.B.E 201 is just the solution for minimum size and maximum power. The Plug and Play PA System at unbelievable price and power.
View full description
Need more info about this product? Please