This product is part of the 50+ promotion
Add it to the cart along with other products that are part of the promotion (or have the shipping included) and your order will be shipped for free!
Adding a product outside of the promotion (or without the shipping included) will result in the addition of standard shipping charges (20€).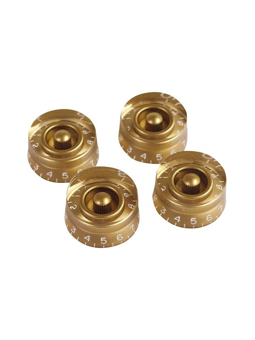 Speed Knobs - 4 pack
Gibson
In stock.
These genuine Gibson OEM speed knobs are the same knobs found on many vintage and current Gibson guitars, and can be used for vintage restoration or the replacement of lost knobs. Gibson speed knobs come packaged in sets of four, and are available in either black or gold with white numbers.set 4.
View full description
Need more info about this product? Please