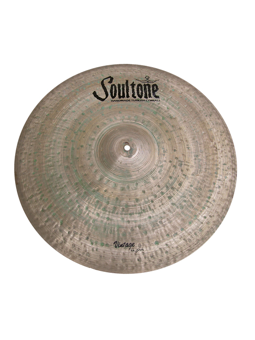 Vintage Old School Crash/ride 19"
Soultone
In stock.
A thinner and wider lathed cymbal, with hand-hammering, that produces a darker, more traditional, sound.
Vintage Old School Series

A special edition cymbal from the Vintage Series, based on the classic cymbals from the 1950's and 60's. They offer a rich, dark signature sound, with deeper lathing, to provide a sweeter tone for nearly any style of music.

View full description
Need more info about this product? Please