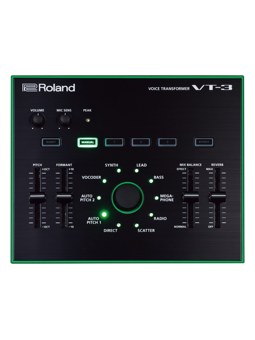 VT-3 Voice Transformer Aira (Ex-Demo)
Roland
Currently not available.
The Roland VT3 is a processor for voice for electronic music.
The VT3 can modulate the pitch in real time, and the format for both studio and live situation.
The VT3 has a section dedicated to the reverb and balancing mix. You can connect a foot switch pedal for additional functions during the performance.
Weight: 690g.
View full description
Need more info about this product? Please