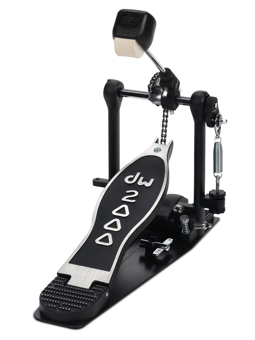 DW2000 - Pedale Singolo -Single Pedal
Dw (drum Workshop)
In stock.
DW DWCP2000 - 2000 Series Single Drum Pedal
- 107 "Flyweight" Beater A lightweight adaptation of our industry standard 101 beater with high-impact plastic for a fast and punchy feel.
- Single Chain Cam Chain-and-sprocket design with offset cam for quick response.
- Steel Base Plate Provides a sturdy foundation and insures nonskid play on carpet and other flooring surfaces play via adjustable spikes and Velcro.
View full description
Need more info about this product? Please