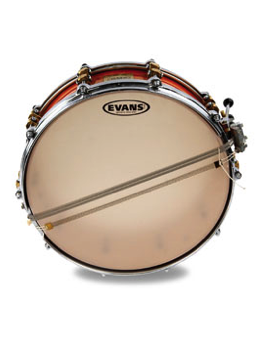 S13GEN20 - Pelle Risonante per rullante - 13" Snare Side - Orchestral 200
Evans
Currently not available.
Evans S13GEN20 - Orchestral 200 Snare Side Drum Head
Evans Orchestral 200 Snare Side drum head featuring a single ply of 2mil film.
From press-rolls to articulate sticking passages, the textured 2mil Orchestral snare side gives a wide range of dynamic responses with all popular snare strands: coiled wire, cable, gut, nylon and combinations thereof.
- 2-mil thickness;
- Defined attack;
- Open, bright snare sound.
View full description
Need more info about this product? Please