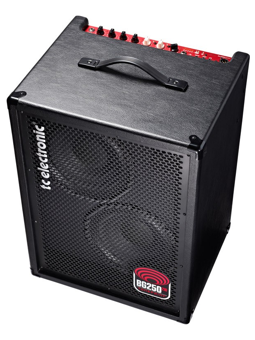 BG250-210
Tc Electronic
Currently not available.
TonePrint Enabled
Ultra-light, Ultra-powerful
Intelligent EQ Section
Versatile 2x10" speaker configuration
Built-in Bass Tuner
BG250-210 to have 250 watts of raw power, delivered through our cutting-edge, lightweight Class D amp technology.
BG250-210 sports Bass TonePrint, a unique feature that lets you load signature effects into a TonePrint slot.
BG250-210 has a 1" custom piezo tweeter and the 2x10" driver configuration adds a percussive punch that really allows you to cut through.

View full description
Need more info about this product? Please