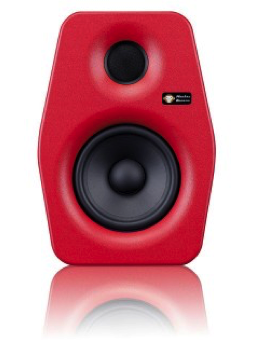 Turbo 5 Red
Monkey Banana
Currently not available.
Monitors Monkey Banana are great for the quality / price ratio and aim to become one of the leading brands home studio monitors.
The Monkey Banana Turbo 5 has a 5 inch cone and a twitter 1 and the frequency response is: 55Hz to 30,000 Hz.
The maximum power of the Banana Monkey Turbo 5 is 80W to monitor and connections are XLR, Jack and RCA.
Other technical data:

Level HF: -6dB ~ +6 dB variabile a 10KHz
Level LF: -6dB ~ +6 dB variabile a 100Hz
Freq of crossover: 3kHz
Ampli LF: 50W
Ampli HF: 30W
Signal HF/LF: 90dB / 95dB
THD + N @ Power HF/LF: 0,06% / 0,03%

Weight: 5,9Kg each.
View full description
Need more info about this product? Please