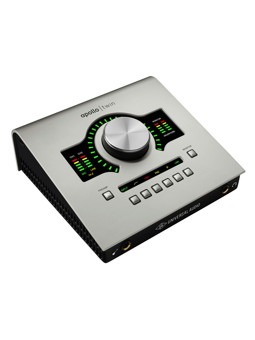 Apollo Twin Duo
Universal Audio
Currently not available.
Apollo Duo Twin is a universal external DSP and soudcard with included a the bundle "Realtime Analog Classics" with: Legacy Edition Leveler LA-2A, 1176LN Limiting Amplifier, Pultec EQP-1A EQ, Softtube Amp Room Essentials Plug-In 610 B Tune Pre, etc.
The Universal Audio Apollo Duo Twin has 2 Analog Devices SHARC processors. and is equipped with a converter at 192 Khz / 24-bit.
The Twin Duo as a Thunderbold port (high-speed) for connecting the newer Macs.
The UA Twin Duo as 2 Combo imput with preamp, HI-Z input and a headphone connection.
Excellent quality construction with a modern design.
View full description
Need more info about this product? Please