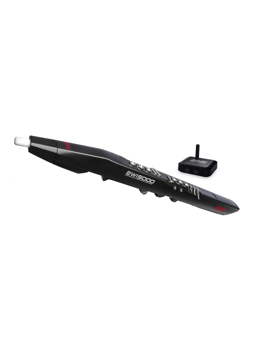 Ewi5000
Akai
Currently not available.
The Akai EWI5000 is a digital wind instrument with a elegant design and at the same time practical.
The connectivity audio MIDI is also wireless with low-latency and as high level sounds (3Gb) of various categories.
The Akai EWI5000 has a rechargeable lithium battery life of approximately 6 hours and is equipped with stereo audio outputs on TRS Jack to 1/4 "and 1/8 headphone" and USB port.
The Akai EWI5000 has a mouthpiece with ultra-sensitive pressure sensors and the mouth, 8 controls for the management of parameters such as filter, reverb, chorus, LFO, intensity of breath and embouchure, pitch in semitone steps and end.
View full description
Need more info about this product? Please