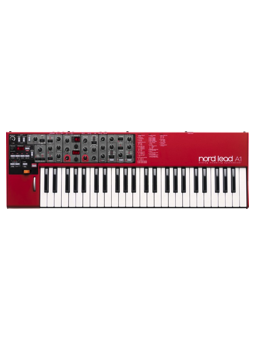 Nord Lead A1
Clavia
In stock.
The Clavia Nord Lead Synth A1 is an analog modeling synth and is suitable for many types of music.
The Nord Lead A1 is very powerful for modulation, with expressive potential.
The Nord Lead A1 has 26-note polyphony, 8 configurations for oscillators, Pitch, Detune, Shape, Sync, AM, Noise, Sub Mix FM, LFO with 5 waveforms, Mod Envelope, LFO as additional ModEnv, 12, 24 dB low-pass filters, high-pass and Band-pass filters, Transistor and diode ladder filter simulations.
View full description
Need more info about this product? Please