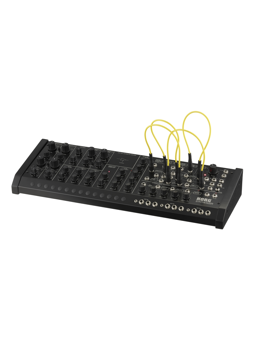 MS-20 Modulo in kit
KORG
In stock.
The box includes Korg MS-20 module.
The structure of synthesis is the exact replica of the MS-20: 2VCO / 2VCA / 2VCF / 2EG / 1LFO; External signal processor (ESP); Patch Panel.
They are even available both circuits of the VCF made for this synthesizer, the first version and the more recent, and it is possible to select depending on the needs the one or the other, via a switch on the internal board of the instrument. The MIDI IN (receiving only note messages), USB (transmit / receive messages only from known), and external AC adapter, complete the features of this fabulous historical instrument.
View full description
Need more info about this product? Please