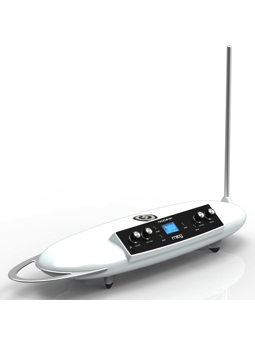 Theremini
Moog Music
In stock.
The Moog Theremini is a new version of the historic Moog Theremin with the difference that it is digital and allows you to play each note in a musical scale and not in a continuous space.
For this reason the Moog Theremini has 32 presets with several effects and has a built-in speaker, USB port and Pitch CV output.
The Moog Theremini weighs 1.36 Kg.
View full description
Need more info about this product? Please