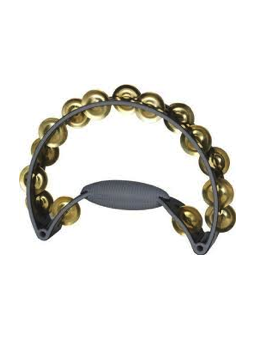 PRO-11 Pro Tambourine Brass Jingles
Rhythm Tech
In stock.
The Rhythm Tech Pro Tambourine

Rhythm Tech is proud to announce the introduction of the Rhythm Tech Pro Tambourine.

The Pro represents a major advancement in the art and science of percussion, and is destined to become the new professional standard for sound, feel and performance.

Change is good.

This new model features advanced synthetic materials and computer assisted design and manufacturing methods to create a completely redesigned more ergonomic handle, more efficient jingle placement, improved balance, as well as a resilient over-molded GLS playing edge that feels incredible.

Shake things up.

In high volume situations, our new Stainless Steel jingles are a quantum leap forward that will take you to a whole new level. The Pro is also available with Brass Jingles that create a warm, funky, "chunkier" sound.
View full description
Need more info about this product? Please