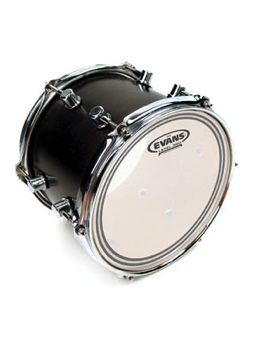 B16EC2S - 16" EC2 Frosted
Evans
In stock.
EVANS B16EC2S - 16" EC2 Frosted
Two plies of 7mil film with optimized attack, tone, length of sustain and ease of tuning for each size head;
The Sound Shaping Technology (SST™) Edge Control ring mounted on the underside delivers an extremely well balanced;
Pre-EQ'd sound across the full kit by varying the size of the ring for each different head size.
The Frosted coating increases low-end response and attack.
View full description
Need more info about this product? Please