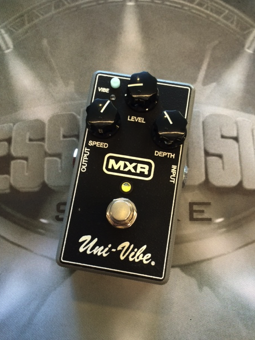 Univibe
Mxr
Currently not available.
Dunlop m68 The Uni-Vibe® Chorus/Vibrato is one of the most iconic effects in music history. Since the late '60s

With its simple three-knob interface, you can dial up the iconic effect to your taste in short order. First, use the VIBE switch to select either Chorus Mode—dry signal mixed with pitch-shifted signal—or Vibrato Mode—only pitch-shifted signal. Then, use the LEVEL control to set the effect volume, the SPEED control to set the sweep rate, and the DEPTH control to set overall intensity.
View full description
Need more info about this product? Please