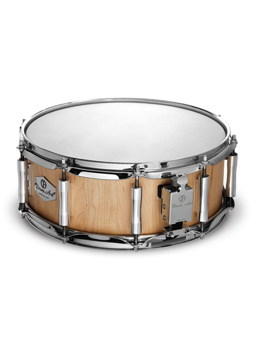 DA1255AC - Acero 12"x5.5" Snare Drum
Drum Art
In stock.
DRUM ART DA1255AC - Maple 12"x5.5" Snare Drum
Maple Series snare drums are characterized by their warm and surrounding sound, rich in medium high tones.
The response is precise and powerful,very clear and definite.
Volume and sustain are guaranteed by the best wood quality and the thickness of the shell.
Size: 12" x 5.5";
Shell: Maple;
Hoops: Power Hoops;
Includes: Professional case and tuning key D-KEY Drum Art.
View full description
Need more info about this product? Please