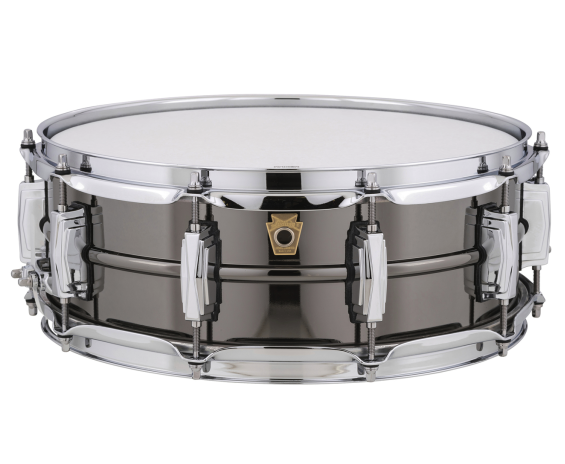 Ludwig LB416B - Black Beauty w/Supraphonic Snares
One of the primary reasons Ludwig is "The Most Famous Name In Drums" is the legendary Black Beauty Snare Drum.
A true American original, the Black Beauty provides a warm, round metallic tone that is often imitated, but never duplicated.
However, due to their truly unique and difficult manufacturing process, only a very limited number of Black Beauties is available each year from Ludwig USA.
- Size: 14" X 5"
- Shell: Brass, Smooth
- Lugs: Imperial Lugs (10)
- Strainer: P85AC
- Wires: L 1930
- Hoops: Triple-flanged
- Finish Black Nickel.